About
About NYC Plastic Surgeon Dr. Theodore Diktaban MD, FACS
As one of the New York City's top double Board Certified Plastic Surgeons and Otolaryngologists, Dr. Diktaban has been providing impeccable surgical and lifestyle enhancements to his clients for more than 32 years.
For Dr. Diktaban, the concept of "natural" is a motivational mindset continually inspiring him to provide his patients with the perfect blend of realistic, aesthetic, and safe cosmetic enhancements. He believes that cosmetic plastic surgery should subtly enhance what is naturally present, for the most aesthetically pleasing version of yourself, rather than a caricature of someone else. From this philosophy, Dr. Diktaban consistently creates natural-looking results for men and women of any age.
Dr. Diktaban has superior expertise with facelifts, cosmetic surgery of the eye and brow, breast enhancements, body sculpting, as well as cosmetic and functional surgery of the nose. He has also performed thousands of cosmetic non-surgical procedures, and reconstructive surgeries such as rebuilding noses after accidents, secondary breast surgeries after trauma, detailed skin closures and grafts after MOHS skin cancer removal and countless other types of trauma restoration.
His down to earth and welcoming character offer a sought after sense of comfort to all of his clients. This, combined with his signature blending of both the scientific and artistic sides of medicine, allows for results that enhance the natural beauty of each client in subtle and flawless ways.
Dr. Diktaban provides one-on-one communication and offers the comfort and expertise deserving of each client, covering options and goals to be set in place to meet each patients expectations. When it comes to self-enhancement, only the best is acceptable. Dr. Diktaban remainsthe go-to plastic surgeon in Manhattan, continuing to do his part to enhance the human beauty of the city he so aptly admires.
Dr. Diktaban's office based operating suite is fully accredited by JCAHO – Joint Commission on Accreditation of Healthcare Organizations. He is also affiliated with, and enjoys privileges at, Lenox Hill Hospital and Manhattan Eye, Ear and Throat Hospital "MEETH".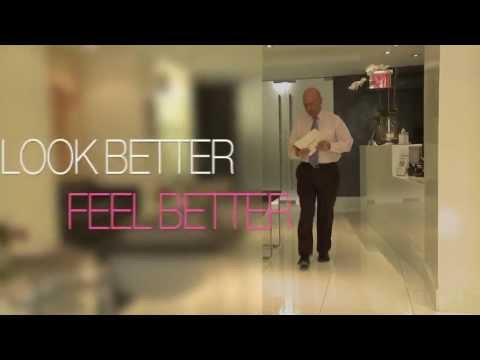 EXPERIENCE & TRAINING
Education and training are vital to the world of cosmetic surgery. Dr. Diktaban's background gives him the edge other surgeons lack. He earned his graduate degree from New York Medical College. He then completed his residency training at Lenox Hill Hospital and Mount Sinai Hospital in New York, followed by a fellowship in microsurgery at the University of Louisville. As an industry leader, Dr. Diktaban is also the pioneer of techniques such as minimal incision cosmetic surgery of the brow and breast. In addition, for several years he worked as a researcher for laser, skin care and liposuction companies. Dr. Diktaban continues to grow his knowledge in the field of plastic surgery and cosmetic surgery. He regularly attends and participates in conventions, lectures, & training seminars. His thirst for knowledge leads him to discover and utilize the latest, most state-of-the-art technologies for his patients.
PASSION & TALENT
An ever-growing and impressive client roster is proof that the talent and passion he has for the art of plastic surgery is unmatched. For Dr. Diktaban, his passion and talent for cosmetic surgery have lead to prestigious recognition including frequent listings by Castle Connolly as one of the "Top Plastic Surgeons in New York," in New York's Best Plastic Surgeons in New York Magazine, Castle, and the New York Times' SuperDocs of New York. He has been listed in "Who's Who in America", has been a preceptor for the Cosmetic Surgery Fellowship at Lenox Hill Hospital and Manhattan Eye Ear and Throat Hospital. He is also frequently interviewed about cosmetic surgery by reporters and journalists in print and television.
Dr. Theodore Diktaban, MD, FACS
NYC DOUBLE BOARD-CERTIFIED PLASTIC SURGEON
635 Madison Ave. 4th Floor, New York NY 10022 | 212.988.5656
Double Board Certified New York Plastic Surgeon