Breast Augmentation
Breast Augmentation Surgery New York, NY
In his Manhattan, NY area plastic surgery practice, Dr. Diktaban offers breast augmentation in NYC with saline or silicone implants, as one of his most popular cosmetic surgeries available.  This surgical procedure enhances breast volume and fullness to improve a woman's appearance.
As a New York double board-certified plastic surgeon, Dr. Diktaban completes countless breast augmentation enhancements, reductions and other breast-related surgeries on a regular basis in his New York office.
Breast Augmentation
Breast augmentation is an excellent procedure for women who wish their breasts were larger. It can create a beautiful cleavage and silhouette for those who have longed for a larger bustline. This same-day, outpatient procedure will create natural, fuller breasts with a soft, attractive cleavage, leaving you feeling beautiful and alluring. Incisions for insertion of Breast Implants can be made in either the breast fold, the arelar or the axilla (underarm). Dr. Diktaban specializes in the endoscopic technique and can place Saline or, with the use of the Keller funnel, Silicone implants through a small incision in the underarm area.
Breast Augmentation Implants New York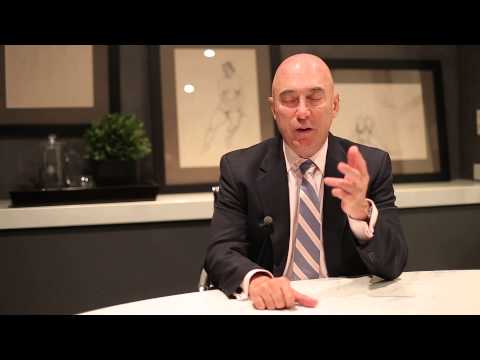 NY

Breast Augmentation Surgery in New York

  Gallery
Click On Image To Open Gallery
Augmentation Mammaplasty NYC
Breast augmentation surgery, also known as augmentation mammaplasty, is the surgical placement of breast implants to increase fullness and improve symmetry of the breasts, or to restore breast volume lost after pregnancy or weight loss. A saline or silicone-filled implant is inserted under the crease in the breast, around the nipple or through the armpit. The implant can be placed under the breast tissue or beneath the chest wall muscle.  After the breast augmentation surgery, breasts will appear more fuller and shapely.
There are many choices when first considering breast augmentation, and we will discuss these options at your consultation. First, a decision needs to be made between silicone or saline implants.  Second, the location of the incision will be discussed.  Third, placement of the implant above the muscle (subfascial), or below the muscle.  Last, the implant size will be determined by deciding on what shape or "look" they are trying to achieve.  Patients may also try on implants of various sizes to get a feel for the right size for you.
Be assured with the extensive experience that Dr. Diktaban has with breast augmentation.  Our NYC cosmetic surgeon is double Board Certified, Diplomate of the American Board of Plastic Surgery and the American Board of Otolaryngology (Ear, Nose and Throat), and has trained extensively in the latest techniques designed to make your breasts look as beautiful as possible. As one of the New York City's top double Board Certified Plastic Surgeons and Otolaryngologists, Dr. Diktaban has been providing impeccable surgical and lifestyle enhancements to his clients in New York for more than 32 years.
What to expect after your breast enhancement surgery
Your breast augmentation will be performed at a certified NYC outpatient facility.  The procedure takes approximately two hours after which you will be expected to go home and rest.  Your incisions will be closed with dissolvable sutures that will not be taken out.  To minimize discomfort and promote a smoother recover, Dr. Diktaban will insert a pain pump during the procedure that drips a local anesthetic to the area over a three day period of time.  It is important to come in for all of your follow up appointments so that Dr. Diktaban can assess your progress and recommend breast massaging at the appropriate time.
Silicone Vs. Saline Breast Implants
As a patient of breast enlargement surgery, you must decide between silicone and saline implants.  Each implant has its advantages and disadvantages but both will result in full, natural looking breasts.  Both saline and silicone implants are made of the same silicone shell and filled with either a salt water solution or silicone gel.  Saline implants are less expensive and often recommended for patients with breast size asymmetries because the volume of saline can be adjusted at the time of surgery.  On the other hand silicone implants come in set prefilled sizes but have a more natural feel.  During your consultation you and Dr. Diktaban will determine which type of implant is right for you.
Dr. Theodore Diktaban, MD, FACS
NYC DOUBLE BOARD-CERTIFIED PLASTIC SURGEON
635 Madison Ave. 4th Floor, New York NY 10022 | 212.988.5656
Breast Augmentation New York