Cellulaze – Lazer Celluite Treatment
Cellulaze – Laser Celluite Treatment NY By Dr. Diktaban NYC Double Board Certified Plastic Surgeon

Double Board Certified Cosmetic Surgeon In New York, Specialized in performing cosmetic procedures is now offering a revolutionary laser cellulite reduction treatment called Cellulaze.  Dr. Diktaban located in Manhattan NY was listed for the 13th consecutive year by Castle Connolly as one of the "Top Plastic Surgeons in New York".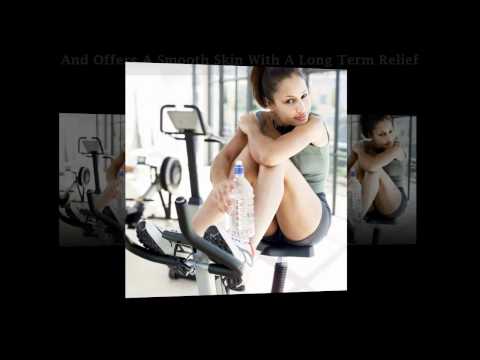 Finally: a treatment for cellulite that attacks its very structure
Are you frustrated that you can't get rid of cellulite, no matter how hard you try?
Here's a fact that may surprise you. Cellulite is actually caused by factors outside your control. Many believe it's a fat problem, which can be addressed through diet and exercise. But fat isn't the only culprit. Cellulite is a structural problem below the skin. And while you may have tried every treatment possible, you've never had a way to treat the very structure of cellulite. Until now.
Introducing Cellulaze from Cynosure, the only treatment that attacks the structural problems beneath the skin that cause cellulite. A minimally invasive, laser-assisted procedure performed by a qualified physician, Cellulaze is a new anti-cellulite treatment clinically proven to increase your skin's natural thickness for a smoother, healthier look that lasts. All from just one simple anti-cellulite treatment.
How Cellulaze works: a unique approach
Aging, hormones, genetics and dramatic weight changes can all play a role in the appearance of cellulite. These factors can cause connective tissue bands under the skin to stiffen and the fat cells they surround to become larger and push up into the skin. And that creates the "cottage cheese" effect you wish you could eliminate, which is even easier to see if you have thin skin.
You can't control these factors, regardless of how many miles you run or salads you eat. But you can control how you treat cellulite. Many other anti-cellulite treatments focus on cellulite superficially, applying treatment above the skin. Only Cellulaze treats the fibrous bands beneath the skin, while also thickening and adding elasticity to the skin.
Dr. Theodore Diktaban – Cellulaze™
Are you tired of hiding lumpy areas on your thighs, hips or buttocks caused by cellulite? Get to the source of cellulite with, new FDA approved, Cellulaze™ laser treatment performed by New York Plastic Surgeon, Dr. Theodore Diktaban.
One simple anti-cellulite treatment. One incredibly smooth body.
Cellulaze delivers results that last, and all it takes is a single anti-cellulite treatment. Here's what you can expect during your procedure:
Dr. Diktaban will mark the areas of cellulite to be treated with a marker
A couple of tiny incisions will be made, about the size of the tip of a pen
Local anesthesia or numbing solution is used (you'll be awake during the procedure)
The Cellulaze laser fiber is threaded through a very small tube (or cannula) and inserted through the incision site
Dr. Diktaban will use the SideLaze3D™ Cellulaze laser fiber to:

Level out bumps of fat
Treat dimples by releasing the fibrous bands that pull down on the skin
Stimulate collagen production to increase your skin's depth and elasticity for a smoother look

The liquefied fat is gently pressed out
The entire procedure should take about 1–1.5 hours
High patient satisfaction for Cellulaze treatment
93% of patients were satisfied with the Cellulaze cellulite treatment on their thighs even at 1 year after treatment
Adverse effects were limited to mild discomfort, bruising, swelling and numbness, with complete resolution at three months for all patients
For more information on Cellulase laser cellulite treatment in New York please feel free to contact us

212.988.5656.
Dr. Theodore Diktaban, MD, FACS
NYC DOUBLE BOARD-CERTIFIED PLASTIC SURGEON
635 Madison Ave. 4th Floor, New York NY 10022 | 212.988.5656
Cellulaze Laser Cellulite Treatment In New York, NY